Team building outdoor: 5 creative ideas
Spring air spreads also in corporate offices! Let your team's productivity improve with incentive outdoor team building activities!
The days are getting longer and from the windows you can already see spring exploding in the gardens, making everyone want to spend some time in nature.
This is why it is precisely in this period that many ideas for carrying out some outdoor activities also blossom and flourish. And we're not just talking about trips out of town but about outdoor team building activities, which is the best way to have fun, team up and increase employee productivity.
Let's see how.
We at GAYA Events are always looking for special incentive, creative and playful team building activities, something that can go beyond the "classics": also thanks to the proximity of our office to many open spaces and somewhat unusual outdoor locations (farmhouses, apiaries, botanical gardens, woods) we thought we'd gather here 5 creative ideas for outdoor team building.
The proposals are all customizable and – above all – they are adaptable to all needs and budgets.
Let's find out together…
The best ideas for corporate outdoor team building
A sustainable #workshop: Apicoltura Experience with your colleagues
A beehive is a company – and therefore a company – perfectly organized!
It responds to the logic of functionality and innovation, it disciplines its members who must find an efficient way of collaborating to guarantee survival.
That's why we can learn a lot! Organizing an experience in an apiary is a special occasion to approach the world of bees and observe firsthand how their precious work is organised, but also that done by beekeepers.
A multi-sensory activity surrounded by unique scents and flavours, among the colorful hives where bees work tirelessly to produce honey.
In complete safety, once you put on your beekeeper suits, there will be an opportunity to examine their work closely, admire how they collaborate with each other and how they produce and transform nectar and pollen into our precious honey, an expression of the immense floral variety of the our beautiful country.
Do you know what Laughter Yoga is? Try it in your outdoor team building event!
Laughter Yoga was conceived by an Indian doctor, Dr. Madan Kataria, who started with 5 people in 1995 in a park in Mumbai (India), and quickly spread all over the world, currently counting thousands of Clubs of laughter in over 115 countries around the world.
As numerous researches conducted in the field of neuroscience have shown, there is a close connection between the body and the mental state so that if we assume a certain posture or use a certain gesture or gesture, the mind will react by not distinguishing between what is real and what we have intentionally set out to make our body do it.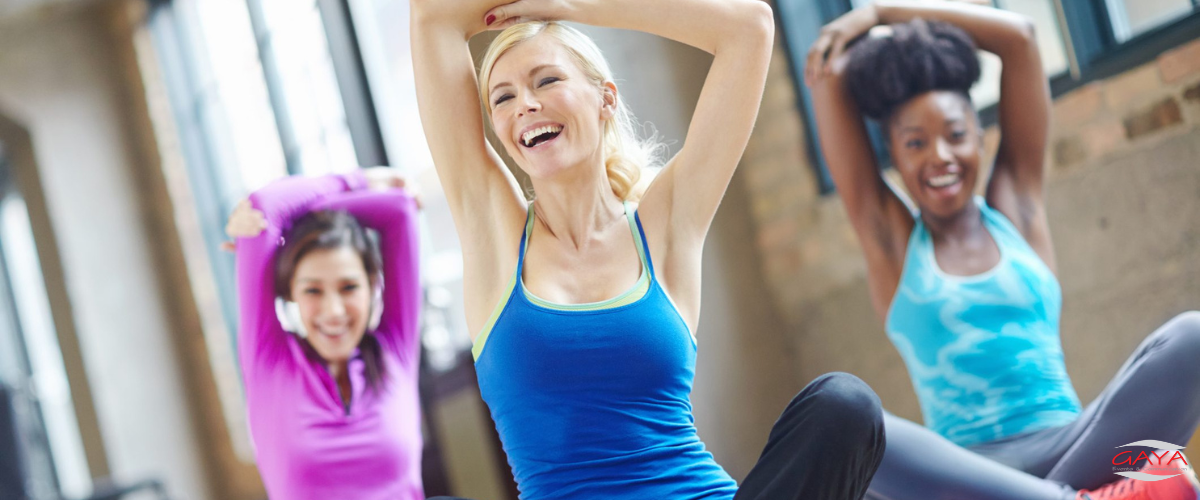 For optimal functioning of the brain it needs 25% more oxygen than any other organ in the body. Laughter Yoga increases oxygen reserves, both in the brain and in the rest of the body, helping us to work better and more efficiently!
Organized in the park of a beautiful farmhouse surrounded by greenery, this practice increases the motivation of the team who learn to "train" good humor: the skills acquired on a beautiful sunny day can then be transferred when it is needed most – perhaps to give (and give yourself!) the charge – in the office on the darkest days.
Our body communicates, Theater and Poetry teach us how!
60% of all human communications are non-verbal and – for this reason – not always in our full control. How we approach our interlocutors – whether they are colleagues, the boss, the customers –it is clearly very important!
There are those who have the advantage of a particularly extroverted character or an innate commercial ability, but for all the others (and actually also for those who think they are already good!) a theater workshop on Communication is an excellent idea for developing own communication and public speaking skills.
During the team building activities, group and individual activation games are proposed to explore creative processes: the objectives are to explore words, their communicative power and the relationship between verbal and non-verbal.
Corporate team building and solidarity: the Charity Bike Builder
A type of activity capable of sincerely motivating the participants is Charity team building: in this case we are not only talking about company results, but also about everything that a volunteering and charity experience can convey to the Person.
In particular, the Charity Bike Building activity also allows participants to best express their creativity and work as a team to achieve the goal.
In fact, the guests, divided into teams, are involved in the construction of a series of baby bikes that will be donated to a local association that will be chosen in advance.
The themes can be assigned at the moment or established previously in the production phase, also involving a contact person from the association.
The construction of the bike can be recorded and the video will be shown to the children during the delivery phase!
Out of town: an unconventional wellness and discovery experience
There is a small village lost in the valleys of Friuli-Venezia Giulia, very small, with about 400 inhabitants of ancient German stock. "The mountain of once upon a time" is a small paradise, an enchanted valley suitable for exclusive situations where a corporate group can go into depth on its relationships, its strategies, an exclusive situation where the group will literally take possession of the village that will be at its service in an exceptional situation, off track, very engaging, exciting, memorable.
The 5 themes prepared in the preparatory meetings (Resilience, Breath, Food lifestyle, Expressive and creative world, The child ego) will re-harmonize with the themes of well-being that characterize the valley.
The animation will take place on the 5 themes with animations specially adapted to the situation involving the population predisposed to welcoming and relating.
If you are looking for some original ideas for outdoor team building activities for your company, contact us now!
https://www.gayaevents.it/wp-content/uploads/2023/04/team-building-outdoor.png
500
1200
admin
/wp-content/uploads/2017/12/GAYA-EVENTS-LOGO.png
admin
2023-04-18 23:23:34
2023-04-18 23:23:34
Team building outdoor: 5 creative ideas